If you are looking for a pharmacy that is dedicated to giving its customers personalized care and exceptional service, then NorthCare Pharmacy is the choice for you! We are a 100% locally owned and operated pharmacy. As a true service oriented pharmacy, we truly put serving the customer first. It is more than just filling prescriptions, it is a place that offers complete solutions to all your medical needs.
Free Delivery – FREE delivery right to your doorstep (conditions apply).
Efficient service – we understand how busy people are so all prescriptions are processed promptly.
Accept southern cross insurance cards where we deal with Southern Cross directly saving you time and hassle doing claims.
Nutritional supplements and expert counseling.
Blood glucose and blood pressure check
B12 Injections (Hydroxocobalamine)
If you have seen your doctor and have been prescribed B12, we can administer them for you at any time, no appointment needed. This service costs $15.
Vaccinations
We offer a growing number of vaccinations (Influenza/Flu, Covid-19, Whooping cough, Shingles, MMR, Meningococcal, HPV). We accept walk-ins with no appointments (subject to availability). Ring/talk to our staff to find out eligibility criteria as many of these vaccines can be free for you.
Getting a flu vaccination is the best way to protect yourself and your family against the effects of the flu: headaches, fever and aches and pains. The vaccine can also greatly reduce your risk of serious complications that can develop from the flu.
Influenza can be life-threatening, especially for the elderly, young children and people with chronic illnesses or compromised immune systems.
It is important to note that the flu vaccine does not give you the flu. That is a common misconception.
Flu vaccinations are FREE for New Zealanders who are 65 years or older, children aged 3-12 years, and for many other eligible medical conditions, and this can be done at the pharmacy.
It is best to be vaccinated early in the season, as it can take up to two weeks following the vaccination for the body to develop flu-fighting antibodies.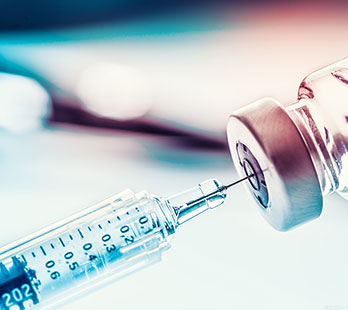 Treatments
Does your child have a sore throat? We at NorthCare Pharmacy among other treatments, offer FREE sore throat swabbing and management. Strep throat is rampant in our community at the moment , and if left untreated, can develop into Rheumatic Fever and cause heart damage.
If your child is between 4 – 19 , if you are unable to get an appointment at your Doctor, come into us at NorthCare Pharmacy.
We are able to do a throat swab and send it to the Lab , and if positive , we will contact you and  our Pharmacist is able to prescribe and give Antibiotics.
We also offer smoking cessation.
Quit smoking consultations- Want to quit smoking. Talk to our pharmacist and get the nicotine replacement patches, gums and lozenges.
Urinary Tract Infection – Antibiotic Treatment
A urinary tract infection (UTI) (also known as cystitis or bladder infection) is an infection that affects part of the urinary tract.  Symptoms include painful urination and either frequent urination or urge to urinate (or both). The main causal agent is Escherichia coli, though other bacteria, viruses or fungi may rarely be the cause.
Some pharmacists are able to prescribe Trimethoprim (300mg at night for 3 nights) for an acute UTI.  In order to prescribe this, a pharmacist needs to have a short 5 minute consultation in order to make sure the medication is right for you.  If you are:
Between the ages of 16 and 65
Not currently pregnant or possibly pregnant
Not taken antibiotics in the last 3 months
Visit the pharmacy and ask to speak to a pharmacist about Nitrofurantoin/Trimethoprim.  Alternatively, you may call/visit the pharmacy if you have any questions regarding this service.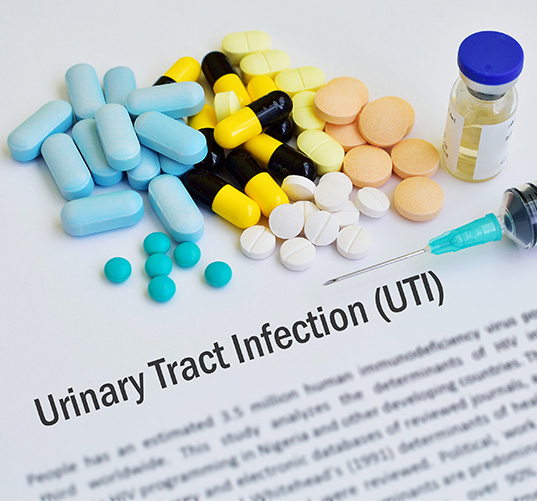 Erectile Dysfunction
A common and concerning condition, you can discuss treatment with a pharmacist in complete privacy at NorthCare Pharmacy. Phone first or just drop in, mention Sildenafil or your reason for calling and a pharmacist will take you to a private consulting room to talk about your options.  No obligation:  we will either prescribe for you or refer you to your doctor, whichever is best for you. A one-off consultation fee of $15 does apply and after that a 4 pack of sildenafil will cost $35.
Conjunctivitis
Some eye infections can be treated by a pharmacist with specific training. If you fulfill the criteria our accredited pharmacists can provide you the antibiotic eye drop or ointment Chloramphenicol to treat your infection.

Diagnostic Test Services
At NorthCare Pharmacy, we also take pride in offering several diagnostic test services including Zinc deficiency, Blood Pressure and Diabetes tests.
– Blood Pressure
You don't have to go to your doctors to get your blood pressure done. Pop in and see one of our friendly team and we can do it for you.
– Diabetes Test
We can do a prick test for you in store to test your blood glucose levels.
– Body Mass Index
We can measure your height and weight and work out your body mass index.
– Zinc Deficiency
Zinc is a key nutrient for our bodies and one that builds the immune system and protects us from colds and coughs.  We offer a walk in service FREE of charge so come in, sip a drink and tell us what it tastes like. We can then help you!
Other Services
Robotic Sachet Rolls/ Medico Blister Packs
We have a Cretem Robot that can pack your medication in sachets which makes them very easy to take/manage. Cretem Technology is the most automated of all the available robotic technology in New Zealand which means less chance of human error, giving you peace of mind that your medicines are handled and checked with utmost care.
We also provide traditional medico packs for patients that prefer this form of medicine packing. This will help manage drug regimens and prevent medication errors. Medications are sealed in organized bubble packs that correspond with days on the week and month.
Emergency Contraception
Some pharmacists are trained in selling the Emergency Contraceptive Pill (ECP) for unprotected sex within 72 hours (3 days).  This requires a short confidential consultation with the person wanting the ECP and a pharmacist in a private area. The consultation usually takes 5 to 10 minutes and involves asking  questions to make sure the medication is right for you. If you require the ECP, drop into the pharmacy and ask for a pharmacist.
Passport Photos
Drop in and get your passport photo's taken at the pharmacy. Instant while you wait service. You can have a printed version or we can email you an electronic version. We guarantee acceptance by checking the photos online.